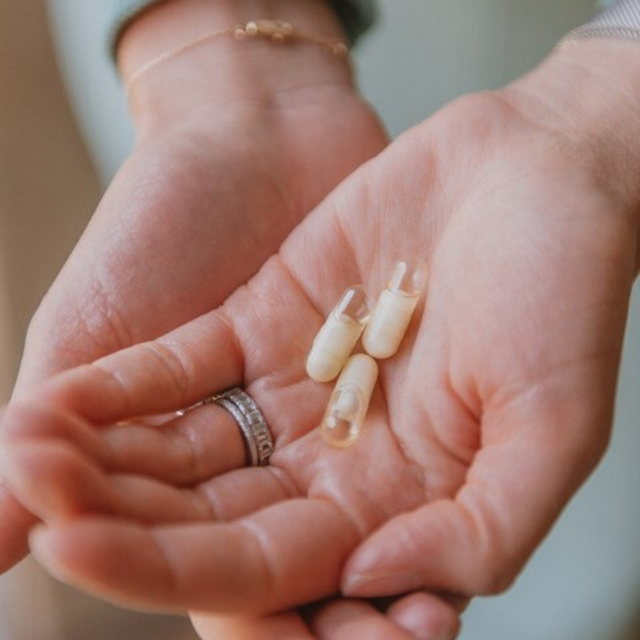 Description
Prenatal Vitamin is a tiny, easy-to-swallow prenatal multivitamin. Take one of these non-GMO prenatal vitamins per day and you'll get daily nutrient support from premium ingredients including Folate, chelated Iron, vegan DHA, plus additional essential vitamins and nutrients you need.*

Energy Boost is a healthy, caffeine-free multivitamin drink mix to help maintain healthy energy levels without the caffeine.
Directions
Prenatal Vitamin: Use before, during and after pregnancy. Take one pill daily, with or between meals.

Energy Boost: Mix one packet per day with at least 12 ounces of water (or your favorite smoothie) whenever you need an energy boost. Stir or blend well to completely dissolve.
Great for...
Prenatal Vitamin:

We don't use generic ingredients that are hard for your body or your baby to absorb. We only use premium nutrients including: iron, vegan-algal DHA, and Folate to support healthy growth.

Our patented, duo-capsule time-release technology gives you all the iron you need, with none of the nausea. Ensuring iron and other stomach upsetting ingredients (held in the inner capsule) are released later in the digestive tract, while omega-3 fatty acids are released in the most absorptive areas. Added bonus? You only have to take one easy-to-swallow capsule.

Energy Boost:

Each serving is packed with B vitamins to boost your metabolism and give you the support you need to help keep your energy up all day.*

It's natural, caffeine-free, and stimulant-free.
!
"Take your individual Energy Boost packets with you on-the-go and mix in your water bottle when your're running low on energy!."
Key Ingredients
Your unique parenthood journey needs and goals are addressed with a curated selection of our ever-growing list of natural active ingredients.
Chelated
Choline
DHA Algae Based
Folate
*Do not use this product if safety seal on flap is torn or missing.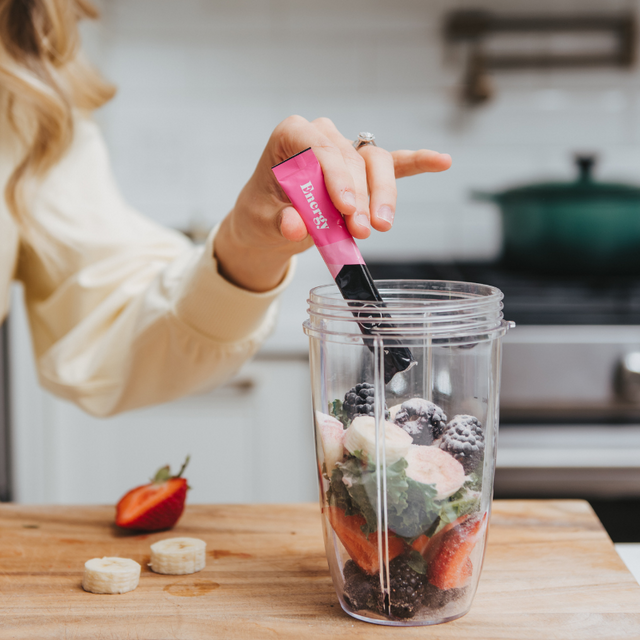 Pair Vitamins
for Better Results!
Pregnancy Bundle pairs nicely with Digestive Chews to help ease digestive discomforts and bloating during pregnancy and postpartum.
Frequently Asked Questions
What is the mint-scented insert inside my Prenatal Vitamin bottle?
The food-grade insert inside your pill container is meant to remain to keep freshness and provide a pleasant peppermint scent. Please do not remove your insert to maintain the best experience while taking your prenatals.
Why do the Prenatal Vitamins contain a trace amount of peppermint oil?
Peppermint oil, in conjunction with B12, helps to alleviate occasional nausea during pregnancy. This scent is comforting and provides a pleasant experience while taking your prenatal vitamin. We use a tiny, trace amount.
What does Duo-Capsule technology mean?
This innovative technology contains a smaller pill capsule within an outer pill capsule. The inner capsule of this unique delivery system contains iron and folate absorbed later in the digestive tract, alleviating nausea and constipation associated with iron consumption. The outer capsule contains liquid nutrients such as omega-3's that can be absorped optimally earlier in the digestive tract.
For more information, visit www.capsugel.com.
How often should I drink Energy Boost drink mix?
You can drink one serving per day to replace your morning cup of coffee.