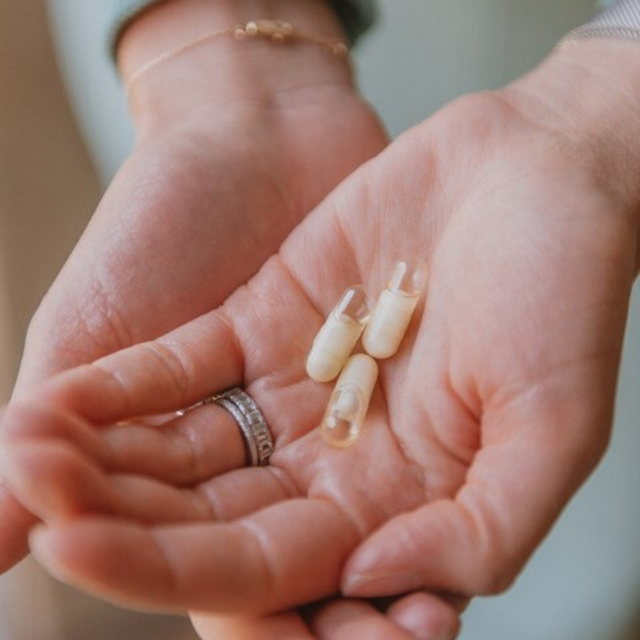 Description
Prenatal Vitamin: A once-daily complete prenatal multivitamin with all the good stuff. You'll get your full quota of folate, iron, calcium, choline, and omega-3 fatty acids, as well as all the other essential vitamins and nutrients you need.* A spoonful of sugar may help the medicine go down, but we use natural peppermint to make these prenatals easy to take, easy to digest, and easy to enjoy. Each bottle contains a food-grade plastic insert infused with pure peppermint oil, so it smells and tastes better than your typical vitamin. It's like having a mint!

Energy Boost: No coffee? No problem. Here's a pregnancy safe drink mix that's designed to give you the energy you need while expecting. It's gluten-free, vegetarian, and non-GMO, with a natural watermelon flavor. Take the sachets with you, and you'll always have an energy boost at the ready.
Directions
Prenatal Vitamin: Use before, during and after pregnancy. Take one pill daily, with or between meals.

Energy Boost: Use before, during, or after pregnancy. Mix one packet per day with at least 12 ounces of water (or your favorite smoothie) whenever you need an energy boost.
Great for...
Our patented, time-release Duo-Capsule technology ensures iron and other stomach upsetting ingredients (held in the inner capsule) are released later in the digestive tract, while Omega-3 fatty acids are released in the most absorptive areas.

Natural, caffeine- free and stimulant-free.

Packed with B Vitamins to boost your metabolism (providing that natural boost of energy) and soothe the effects of morning sickness.*
!
"Take your individual Energy Boost packets with you on-the-go and mix in your water bottle when your're running low on energy!."
Key Ingredients
Your unique parenthood journey needs and goals are addressed with a curated selection of our ever-growing list of natural active ingredients.
Chelated
Choline
DHA Algae Based
Folate
*Do not use this product if safety seal on flap is torn or missing.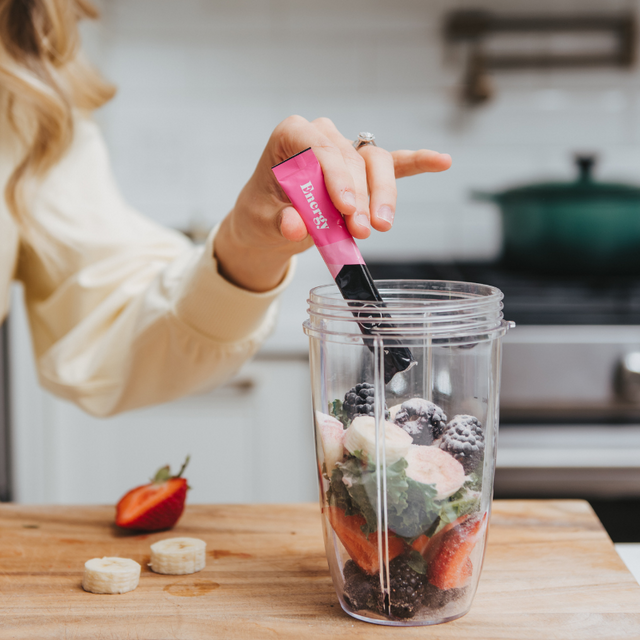 Pair Vitamins
for Better Results!
Pregnancy Bundle pairs nicely with Digestive Chews to help ease digestive discomforts and bloating during pregnancy and postpartum.
Frequently Asked Questions
When should I start taking Premama Birth Control Cleanse?
Premama recommends taking Birth Control Cleanse on the first day of your menstrual cycle. Should you start at a different point, it is not harmful.
How long should I take Premama Birth Control Cleanse?
Premama Birth Control Cleanse should be taken for 28 consecutive days.
How does Premama Birth Control Cleanse work?
To learn all about how our cleanse works, check out this blog post.
Can I take this even if I am not trying to get pregnant just yet but still want to balance my hormones coming off the pill?
Yes, you sure can! Premama's Birth Control Cleanse is designed for all women looking to balance their hormones after coming off birth control.