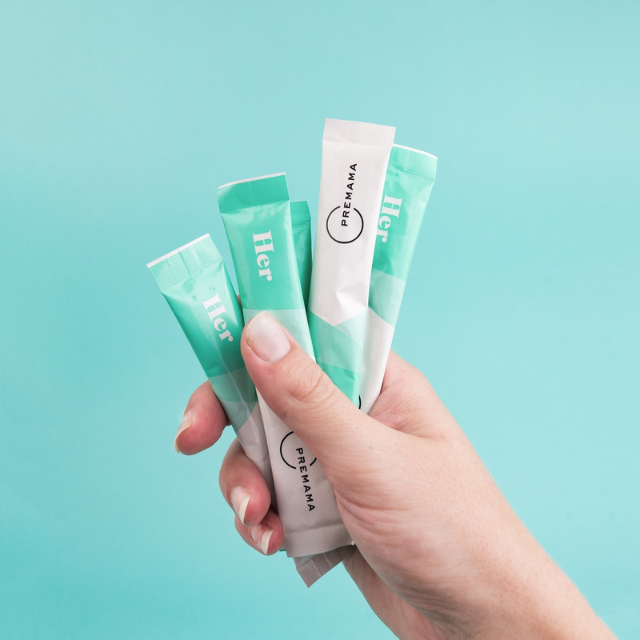 Description
An unflavored fertility drink mix that provides reproductive support for women trying to conceive.* It's the #1 selling non-prescription fertility supplement for women.
Directions
Mix one packet per day with at least 12 ounces of water or your favorite non-carbonated beverage. Can be taken at the same time as Balance so long as your doctor approves.

If your cycle is regular, begin on day 1 of your cycle.

If your cycle is irregular, begin right away or at any point in cycle.

We recommend taking Fertility Support for Her for at least 3 months, or until conception, for optimal results.

*Always consult your healthcare provider prior to beginning any Fertility Supporting Supplement
Great for...
Myo-Inositol helps support normal ovulatory function, normal monthly hormonal cycles, and egg quality for pre-pregnancy prep.

It contains folate, the necessary ingredient in prenatal vitamins for early fetal development.*
!
"If trying to conceive, we recommend pairing this drink mix with our Prenatal Vitamin."
Key Ingredients
Your unique parenthood journey needs and goals are addressed with a curated selection of our ever-growing list of natural active ingredients.
Folate
*Do not use this product if safety seal on flap is torn or missing.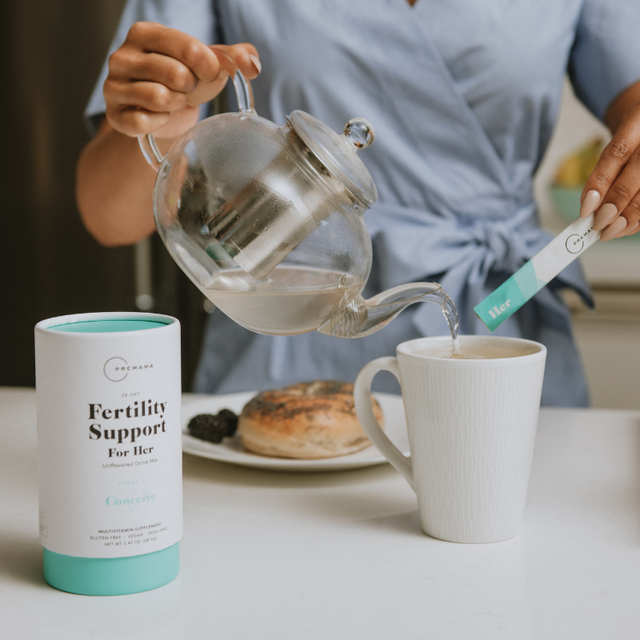 Pair Vitamins
for Better Results!
Fertility Support for Her can and should be paired with our Prenatal Vitamin while trying to conceive. Doctor's recommend taking a Prenatal Vitamin for at least 3 months before conception.
Frequently Asked Questions
How long should I take Fertility Support for Her?
Take Fertility Support For Her daily while trying to conceive for at least 3 months or until you become pregnant. It is recommended before taking any supplement that you consult with your physician first.
When should I start?
If your cycle is regular we recommend beginning on day 1 of menstruation. It is easiest to track ovulation from there. If you are irregular you can begin at any point in your cycle. You can take Fertility Support for Her any time of day, with or without food.
Why should I pair with a Premama Prenatal Vitamin?
These daily nutrients together are vital during the earliest stages as your eggs start maturing 3 months before release. Premama Fertility Support works best when taken in conjunction with a Premama Prenatal Vitamin. Once pregnant, suspend use of Fertility Support for Her and continue use of the Prenatal Vitamin unless otherwise directed by your doctor.