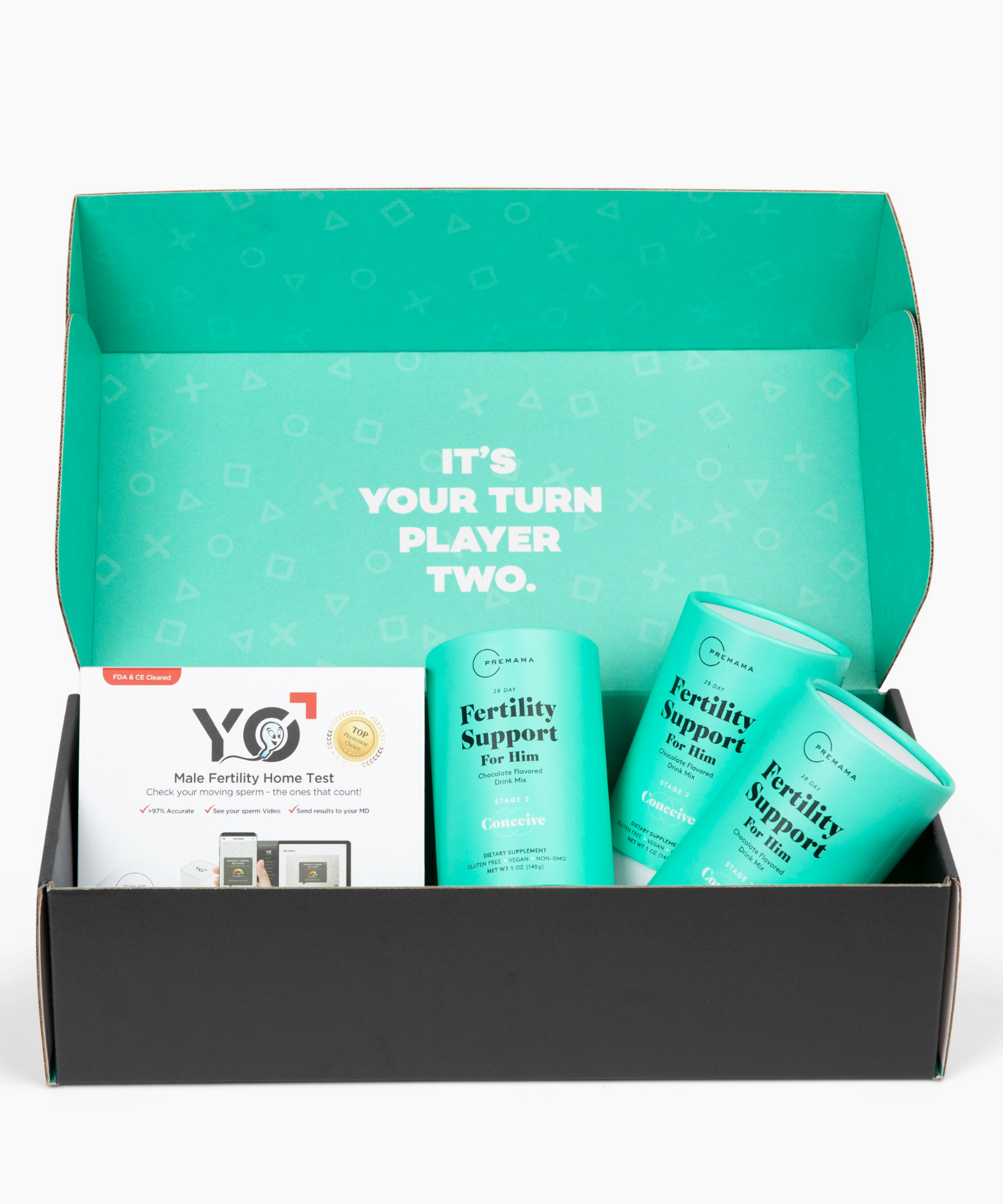 Description
- First ever at-home fertility test for men
- Video technology enables you to see your sperm health
- Bundle includes a 3 month supply of Premama Fertility Support for Him Drink Mix, Yo-Sperm test device, and two at-home male fertility tests. You can measure your baseline today, and track improvements three months later.
- No trips to the doctor, no sending samples in the mail
- FDA Cleared, Doctor Recommended, Greater than 97% Accuracy.
- Accurate results in under 20 minutes
- Shareable with your doctor and 100% private
- Free Path to Pregnancy App with Fertility Tools for Men and Women.
- Ships quickly and discretely
Directions
This at-home male fertility test kit is bundled with three months worth of Premama Fertility Support for Him (for the added cost of only one month). Premama's Male Fertility has ingredients clinically proven to help with sperm motility (improve MSC), form, shape and function. Take one at-home fertility test for men before starting Premama Male Fertility supplements, and take a second test after three months of consecutive daily consumption of the Premama Male Fertility Supplement.
Great for...
In cases of infertility, the man is a contributing factor in approximately 50% of cases. A semen analysis is conducted to test a man's sperm count (concentration), moving sperm (motility), normally shaped sperm (morphology), and other parameters. One of the most important factors in achieving a pregnancy is the number of motile sperm in the sample. If the sperm cannot swim to the egg, natural pregnancy is not possible. The YO Home Sperm Test analyzes your motile sperm concentration (how many are moving) and sperm quality (YO Score) and compares your results to laboratory standards and to other men who have fathered children. You will also receive a video recording of your sample as part of the YO Test.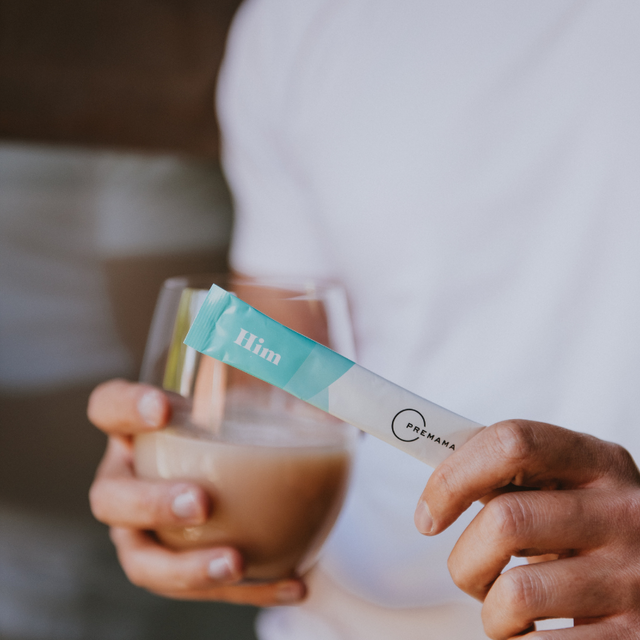 Pair Vitamins
for Better Results!
Our Ultimate At-Home Male Fertility pack is a great option to test your man's fertility health, but if you just need a month supply to boost sperm motility, Fertility Support for Him is a great option.
Dual Fertility Bundle*
Regular price

One time for $69.99

Subscribe for $69.99

Subscribe for $69.99

Sale price

One time for

$69.99

$104.99

Subscribe for

$69.99

$104.99

Subscribe for

$69.99

$104.99
Fertility Support For Him*
Regular price

One time for $34.99

First shipment free
$27.99 each subsequent shipment

Subscribe and Save 20%: $27.99

Sale price

One time for $34.99

First shipment free
$27.99 each subsequent shipment

Subscribe and Save 20%: $27.99