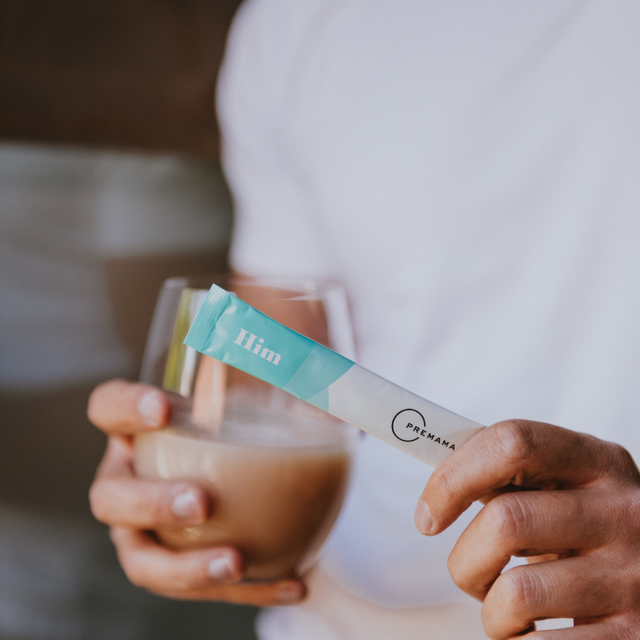 Description
A chocolate flavored drink mix formulated with male fertility vitamins to support male reproductive health and improve sperm quality, motility, morphology, and function. You can easily add this male fertility supplement to your favorite yogurt, oatmeal, or protein shake.
Directions
It's recommended that you take Fertility Support For Him for 3 months (the time required to nurture new sperm to maturity), or until conception occurs.

Mix one packet per day with at least 12 ounces of water or any non-carbonated beverage (or smoothie, yogurt, etc.) Try these flavor hacks he'll look forward to every morning!
Great for...
Vitamins C and E, along with zinc are proven to increase the ability of sperm to move efficiently. Healthy sperm motility allows sperm to sustain vitality through a woman's reproductive tract to reach and fertilize her egg.*

Our formula contains a blend of vitamins and herbs including maca root extract and EGCg (green tea extract) to increase male libido, sperm count, and strength.*
!
"Mixing this tasty powder in a protein shake is delicious!."
Key Ingredients
Your unique parenthood journey needs and goals are addressed with a curated selection of our ever-growing list of natural active ingredients.
Folate
Selenium
*Do not use this product if safety seal on flap is torn or missing.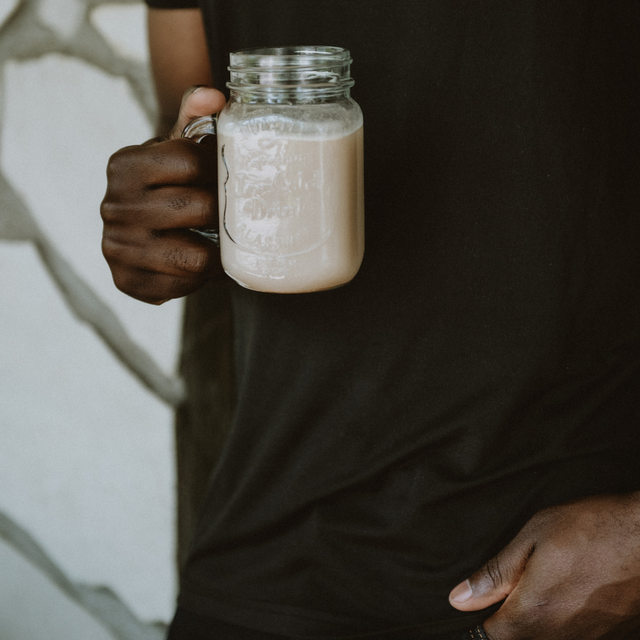 Pair Vitamins
for Better Results!
It takes two to conceive - try our Dual Fertility Bundle to improve egg and sperm quality. Doctors recommend taking a Preantal Vitamin for at least 3 months prior to conception. Try our Yo Sperm Male Fertility Bundle with an at-home sperm test and Fertility Support for Him.
Dual Fertility Bundle*
Regular price

One time for $69.99

Subscribe for $69.99

Subscribe for $69.99

Sale price

One time for

$69.99

$104.99

Subscribe for

$69.99

$104.99

Subscribe for

$69.99

$104.99
Ultimate At-Home Male Fertility Pack
Frequently Asked Questions
When should my partner begin taking Fertility Support for Him
How long should my partner take Fertility Support for Him?
What is Maca Root?
Maca root improves sperm health, increases sperm count and stronger motility. Maca root also increases libido and sex drive.
What is Green Tea Extract?
Green Tea Extract or EGCg, is known for boosting sperm quality, most notably sperm motility. EGCg protects sperm-producing cells from environmentally induced damage, promoting a balance in male hormones. It can also act as an anti-inflammatory, reducing damaged cells from infiltrating seminal fluid and ultimately protecting sperm function.