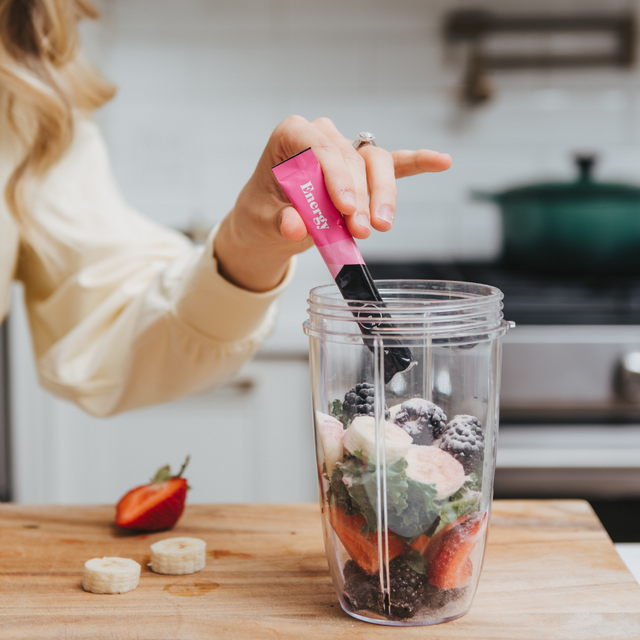 Description
No coffee? No problem! Here's a caffeine-free, pregnancy-safe multivitamin drink mix. Designed to give you the energy you need while trying to conceive, expecting, and even postpartum.* Our caffeine-free energy drink for pregnancy is also gluten-free, vegetarian, and non-GMO, with a natural watermelon flavor.
Directions
Use before, during, or after pregnancy.

Mix one packet per day with at least 12 ounces of water (or your favorite smoothie) whenever you need an energy boost. Stir or blend well to completely dissolve.
Great for...
Each serving is packed with B vitamins to boost your metabolism and give you the support you need to keep your energy up all day.*

It's natural, caffeine-free, and stimulant-free.
!
"Take the sachet packets of energy supplements for pregnancy with you on-the-go, and you'll always have an energy boost at the ready!"
Key Ingredients
Your unique parenthood journey needs and goals are addressed with a curated selection of our ever-growing list of natural active ingredients.
DHA Algae Based
*Do not use this product if safety seal on flap is torn or missing.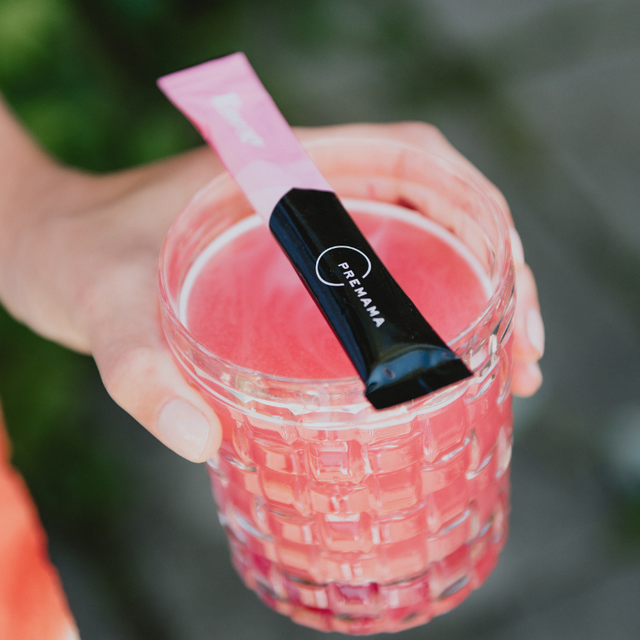 Pair Vitamins
for Better Results!
Pregnancy Energy Boost pairs well with our Prenatal Vitamin. Doctors recommend taking a Prenatal Vitamin for at least 3 months before conception and throughout an entire pregnancy.
Frequently Asked Questions
Does Premama Energy Boost Drink Mix contain caffeine?
No, Premama Energy Boost drink mix does not contain caffeine and it is completely pregnancy safe.
If Premama Energy Boost Drink Mix is caffeine-free, what ingredients are in it?
The driving ingredients in Energy Boost drink mix are essential B-vitamins and omega-3's.
What is Vitamin B6?
Vitamin B6 assists in the development of your baby's brain and nervous system.* Learn more here.
How often should I drink Energy Boost Drink Mix?
You can drink one serving per day to replace your morning cup of coffee.
Should I continue taking my Premama Prenatal Vitamin while also taking Energy Boost Drink Mix?
Yes, Energy Boost Drink Mix is meant to be consumed on an as-needed basis while your Premama Prenatal Vitamin should be consumed daily.